Words by Joe Winowski
As a professional kitesurfer, Reo Stevens always spent a lot of time at the beach, but these days it's a different gig. Standing on Maui's Naish Beach, it's been another long day in the water punctured by the fierce sun dropping o the island's horizon; Reo's eyes are bloodshot red and his nose is a cracked patina from three consecutive weeks in the North Shore sun and wind. Embarking on a new adventure, the time-honored transition from athlete to coach is in some respects a massive leap—professional athletes swoop in for the best conditions of the day while coaches weather the worst of conditions to ply their trade—but despite the disparity, their passion and the lifestyle are still very much the same.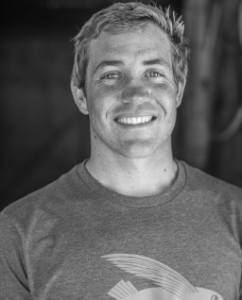 Reo finishes up with the last of his stragglers, those trying 'one last time' to stick the inside jibe before the wind shuts down completely. Exhausted but undefeated, he sets about packing up his kite equipment, video gear and the miscellaneous implements of his new coaching career. While the North Shore is his home, Maui is where everyone wants to go, so during the high season Reo lines up a beater car and crashes on couches to make it happen. Contemplating life's changes, Reo throws his wet boardshorts and Patagonia hooded sun shirt along with the newest additions to his coaching uniform, a pair of trusty Sea Specs and a floppy brimmed shade hat, into his rig; items that once screamed kook to the Oahu native have become necessary apparatus for this waterman's new career as a teacher of trade.
Call it a shelf life or inevitable obsolescence, the universal truth is that the days of every professional athlete are numbered.Ten years ago Reo was the grom traveling the world on Naish's coattails while the most influential years of kitesurfing were playing out—rigging long travel bars, flying high depower kites, charging new waves both hooked and unhooked and most importantly with the strapless surfboard—all in the lap of the luxury—to remote and largely unknown paradises like Indo and Australia. Back then, Reo was the tag-along kid, swallowing by gulp-load the ropes of the older class of traveling professional kitesurfers, cashing paychecks and logging photos and videos.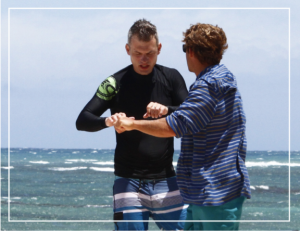 But everything crashes and inevitably bubbles pop. It happened to many of Reo's older kite heroes: Jeff Tobias is running a kayak concession over in Kailua, Martin Vari has a real job as a land developer in Argentina and Will James was spotted in a bar wearing a suit before he completely dropped off the map. The life of a professional kiteboarder is a spoiled one. Reo knows this, and just like those before him, all it takes is one variable to kill the golden ticket; an unlucky injury, a bad run of contest results or in his case, the US dollar staying strong against a tanking Euro. With little in the way of advance notice, the obtuse mechanics of international currency policy slashed marketing budgets and Reo's professional grade paycheck was the inevitable casualty.
Quick to pick himself up, Reo's a world-traveled pro still considered by many at the top of the game and he wasn't about to sign up for ticked-o plan-B's like a desk job or
pounding nails on the North Shore with his dad's construction company. Resolved to keep the dream alive, Reo has re-branded himself as a coach. While for some this adjustment might be considered a desperate grasp at thin air, for Reo it's more of a commonsense move. As he explains it, being a professional rider doesn't necessarily make you a great coach, "I was never the best rider on the water, but that made me slow down to keep up." Reo chuckles as he points to his friend Keahi, "it's assholes like him that make it look easy; he throws a double front roll for kicks and lands it on the rst try." Reo's approach to the challenges of kitesur ng has always required a careful study; he'd stop and dissect each move into smaller parts, play it backward and forward through his head and come up with a technique to unlock the move. With the aim of self-promotion, Reo's written countless tutorials for international magazines during his career. He has a long history of taking this mental calculus and placing it into words for other people to absorb, understand and apply—this being the premise of his coaching technique.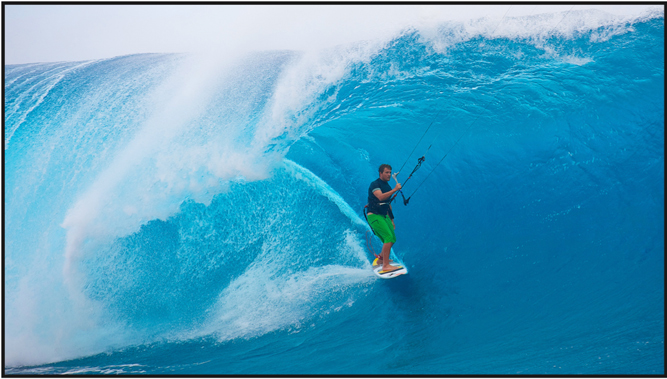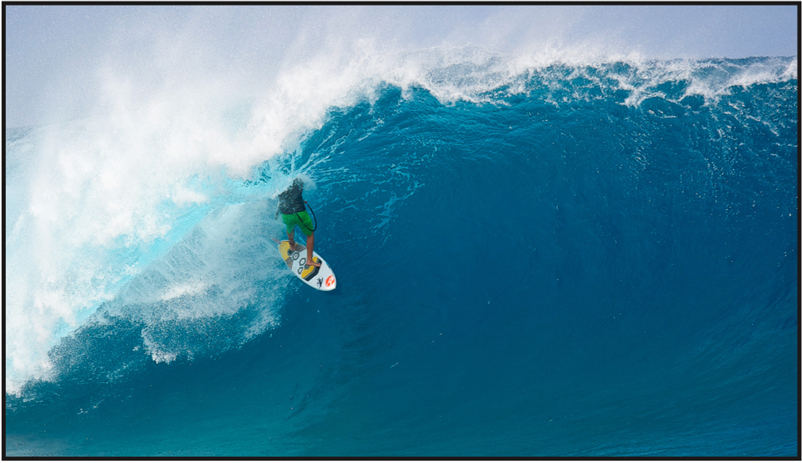 Coaching is not new for Reo. Having spent enough time on the Cabrinha Quest to call it a part-time home, he's often been the kite professional aboard assigned to the higher-level guests. In that limited capacity, Reo has tested his skills of communication to kiters of all levels, but the entrepreneurialism of starting his own brand is a different animal. Outside of business development (i.e. hoodwinking people to sign up for adventures) there is the very real challenge behind the delivery of a 5-star service in such technical and challenging instructional landscapes.
It's not just the tricks and tips—Reo offers a comprehensive experience free of calamity. Sure, he's got the know how on squaring up to the pocket or landing textbook snaps o the lip, but he's also the guy who's been to all the great spots, and not just once.Traveling to world-class kitesurfing locations isn't easy; it's fraught with important decisions like where and when to go, and simple things such as the best way to get there. Traveling with Reo means you won't hire passage on the blue trawler—the one that's destined to breakdown halfway through your adventure of a lifetime—because Reo's suffered that fate and learned all sorts of mission defeating lessons along the way. Going to the wrong spot on a west swell or driving two hours to chase the easterly wind that never quite lls into that picture-perfect reef you scoped on Google Earth—this is the intel you might not nd on the internet, and even if you do, you may not implement it correctly. How about French Polynesia? Don't waste your time unless you're on a boat. South America? Do you need a van or better yet an RV? Booking a week on a surf island? Better reserve all the resources or you'll and that boat you need to access the o shore mysto reef is busy taking a drunken bachelor party snorkeling where the wind doesn't blow. Coach Reo can tell you which airline will get you there with your equipment and how to avoid the taxi driver with the circuitous route ramming up the taxi meter in a foreign currency. A decade spent ducking through the world's airports and no stranger to the brutalities of life on the go, Reo's been ripped o , gone the right way on the wrong forecast and the wrong way on the right, but in between those misses, he's taken the bad with the good; the expensive lessons that ruin trips and destroy sessions are the price of admission to the front row ticket to some of the most perfect kitesurfing setups in the world.
Reo is quick to point out that the course matter and information is just as important as how you relay it. And above all else, coaching takes extreme patience—a laid back approach to the endeavor that allows the lines of information transference to bridge the undeniable gap. Communicating in a learning environment is about conveying a message that lands on target, and when it inevitably doesn't, Reo knows better than most, rather than tripping the repeat switch, the best of coaches will find another way to convey that message that makes sense within that context. is is a maxim all kite instructors could learn from, a command Reo laughingly quips, "you know, your other right." Ultimately, this kind of coaching is an exercise of restraint, patience, wisdom and above all else, advanced people-handling skills—all of which the world-traveled boyish Reo Stevens has spent his adult life honing.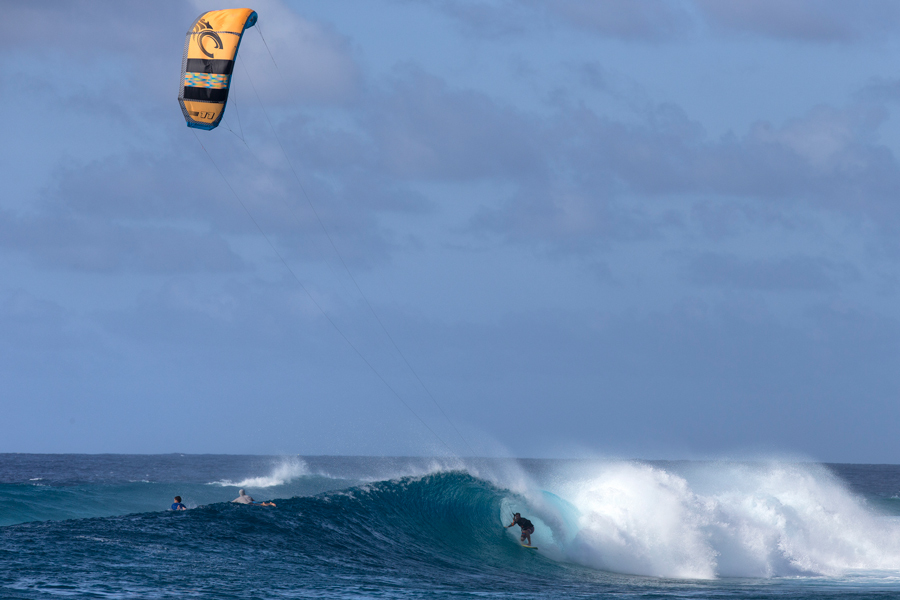 Aside from the remunerative benefits of clinics and the greater goal of keeping his waterman lifestyle intact, Reo is savoring the stoke of his clients—their faces gleaming in the light of success. His version of instruction is a mix of observation, video feedback and closely shadowing his students by kite, skillfully placing himself within coaching range without tangling kites. Whether it's connecting three turns back to back down the face of a wave or learning to approach the face with verticality, it's beating down obstacles that Reo relishes, 'that aha moment' and from the coaching seat, Reo is part of that celebration.
Finding the balance between progression and fun is always a challenge; (no one likes a screaming soccer dad in the bleachers)."We all kite for fun, and when you start obsessing over improvement— that can take away from the experience." Reo has both structural and personal techniques for keeping the momentum going and he's also very straightforward and honest about the learning curve. Rather than touting a series of grand promises followed by shallow curriculum, Reo has developed a well thought out program that focuses on the building blocks of kite skills—stressing the importance of technique and repetition—the very same hallmarks that have helped him charge some of the heaviest waves known to kitesurfing all while holding his own in the realm of strapless freestyle.
Perhaps the most jarring t for his new career is the happy sun hat and dorky glasses that accompany the duties of a dedicated coach—implements of practicality. "Now I'm the responsible adult that I was laughing at all these years, but you'll never see me wearing gloves—my hands will bleed with hand blisters before that day comes." For every expired pro rider there's been a transitional success story, a Jaime Herraiz or a Sky Solbach, parleying athletic skill into a successful second career and Reo is finding himself at that very intersection. As an entrepreneur, Reo is packaging the raw materials of professional kitesurfing knowledge into an experience every one of us has aspired to reach.
Want to Join Reo on one of these adventures? Check out one of the Upcoming Trips!